When you think nature, culture and wilderness, Quebec instantly comes to mind.
Canada's largest province is well known for its natural beauty and distinctly European twist. It provides endless opportunities for RV based exploration which just isn't possible without your own set of wheels.
This article covers some of the more unique places to visit in Quebec in RV style and comfort. We have included a variety of destinations, from complete wilderness to winery routes, and a few places in between.
They are all within reach of Quebec's major hubs, with the added comfort of camping and RV facilities. Quebec City and Montreal provide the ideal places to rent an RV through RVezy to start your Quebec adventure!
Link Them Into One Epic Quebec Road Trip!
All the places to visit in Quebec we discuss can be linked up into one epic road trip around the St Lawrence Gulf region. It's part of the legendary whale watching route, and one of the best road trips available in Canada.
Check them out!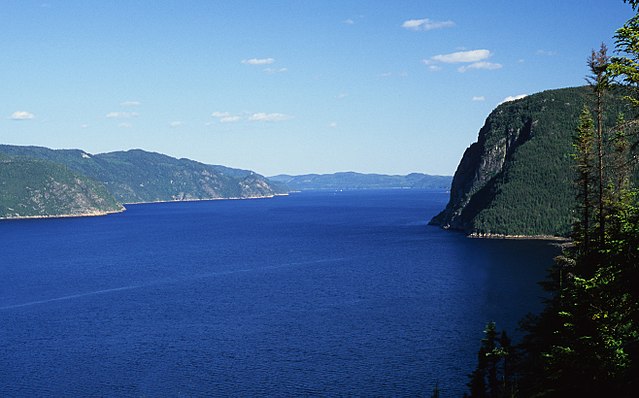 Explore the Fjords in Parc National du Fjord du Saguenay
Fjords are normally associated with Norway and the Scandinavian region, but did you know Quebec also boasts these awe inspiring feats of nature?
Fjord du Saguenay runs for 105 kilometres at the mouth of the Saguenay River, and is one of the most scenic places to visit in Quebec! It's a natural wonderland filled with seals, migrating seabirds (at certain times of year) and Beluga Whale!
Hike your way over steep mountains which dive dramatically into the sea or captain your own kayak throughout the fjord system to discover marine wildlife (Beluga whales come well within kayaking range and can even be seen from the shore!).
Keep in mind that in the winter months you need to park your RV at the main entrance and hike in with snowshoe's (a unique adventure in itself!).
For more information about exploring Saguenay Fjord click here.

How to Get There
At just over 250 kilometres drive north of Quebec City, it's an ideal spot to start your RV road trip!
Starting from Montreal, it's around 500 kilometres drive northeast along the Saint Lawrence River.

Discover Forillon National Park on the Gaspe Peninsula
Out of all the places to visit in Quebec, Forillon National Park offers a truly diverse coastal experience dominated by cliffs, sheltered by the Gulf of St Lawrence and littered with quaint houses forever watching the ocean horizon.
With the freedom of an RV you can follow the coast to discover hidden beaches, sit back and watch passing whales, or reach the best hiking trails with a chance of spying Moose and Black Bear!
There's even some interesting world war two history tucked away and awaiting discovery!
More information about Forillan National Park can be found here.
How to Get There
Forillon National Park is around 700 kilometres drive east of Quebec City, and 300 kilometres further from Montreal.
Weave Around the Jagged Coastline of Mingan Archipelago National Park
Imagine relaxing on a beach and looking out to a horizon filled with limestone pinnacles jutting out of the ocean!
Throw in frolicking seals, huge colonies of Puffins (aka sea parrots), and over one thousand islands, and you have Mingan Archipelago National Park.  It's real and it is one of the most jaw dropping places to visit in Quebec!
Follow the coast in your RV to experience one of Canada's most beautiful coastal road trips!
For more information about Mingan Archipelago National Park click here.
How to Get There
The park is around 850 kilometres drive northeast of Quebec City, and an additional 300 kilometres drive from Montreal.
Complete the Winery Route between Montreal and Quebec City
Here's a final one for those seeking that little piece of Europe that Quebec so famously offers! The roughly 250 kilometre stretch between Montreal and Quebec City is one of the most beautiful cultural experiences in Canada and one of the top places to visit in Quebec.
Get off the main road and meander through rural landscapes littered with wineries, cheese makers, rivers and lakes in Quebec's number one winery region.
Camping facilities and RV options are plenty, providing the perfect base to explore the many diverse villages on foot.
How to Get There
The roads between Montreal and Quebec City wind around the St Lawrence River, directly connecting the two cities.
Safe Travels!
We hope this has inspired or helped plan your next Quebec road trip!
To book an RV through RVezy click here.
Au revoir and safe travels!