Whether you're renting an RV for an upcoming trip or renting out your RV to make extra money, you can rest easy knowing that you're renting with a company that cares. We offer industry leading insurance, roadside assistance, pre-screened RVs and renters, and a world class support team.
RV Rental Insurance that has you fully covered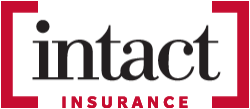 RVezy is proud to provide both renters and owners with first-of-its-kind rental insurance during every trip. You are covered by our industry leading insurance product provided by Intact Insurance. RVezy offers $2 million third-party liability, full collision and comprehensive, fire, theft, and physical damage. Available all across Canada, it covers your RV every time it is being rented or delivered.
24/7 Roadside Assistance
Stuff happen. That's why we offer the option for 24/7 roadside assistance on all rentals all across Canada and the United States.
Protection for Renters
Ensuring your RV trip goes smoothly is a top priority. We offer a range of coverage options, roadside assistance, and a world-class support team to help you in case anything goes wrong.
Learn more
Protection for Owners
Ensuring your RV is rented and returned safely trip after trip is a top priority. We have an industry-leading insurance provider and world-class support to ensure that owners have a pain-free experience.
Learn more