Choosing to go RVing or camping can be a huge task, picking a location, getting all the right equipment, groceries, logistics. If you are going to be taking an RV out in Ontario, check out some of our go-to RV campgrounds.
1.) Campark Resort - Niagara Falls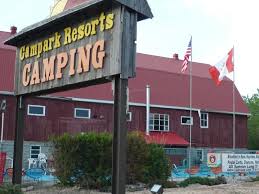 Located just 30 minutes from Niagara on the lake, this family owned RV resort is a perfect family getaway. The resort offers cabin rentals, campsites (basic and full service), deluxe rentals and, seasonal sites.
It is perfect for families and kids looking to have an amazing time and enjoy the vast amenities it offers; pools, hot tub, splash pads, basketball, volleyball, mini golf, wagon rides, karaoke and enjoy the restaurant on site.
2.) Sandbanks Provincial Park - Picton, Ontario
A beach lover's dream. Sandbanks Provincial Park offers three expansive sandy beaches, some say are among the best in Canada. Outlet beach is perfect if camping with your family, with shallow waters and a gentle drop off.
Enjoy several walking trails and experience the dune and wetland habitats of the park. Sandbank's offers over 500 campsites in three different outlets if you're into biking, food, and shopping then Prince Edward County is just a bike ride away.
3.) Willow Lake RV Park - Scotland, ON
Open until October 31st, Willow Lake is a 13-acre family paradise. This resort is spring fed by artesian wells and has a waterslide and a floating raft for everyone to enjoy.
With 30 full hookup sites, this resorts offers all the amenities of a large resort but the privacy of a small resort. Enjoy daily activities, live bands and movie nights, all for an affordable and practical price.
4.) Wesley Clover Parks - Ottawa, ON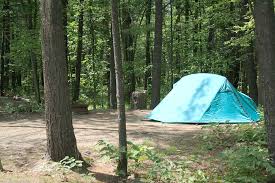 If you are looking to escape the city life, but not looking to drive far Wesley Clover Park is perfect. Situated just 15 minutes from downtown Ottawa, this campground is a beautiful urban getaway.
Go on a hike, bike ride, enjoy a campfire, and spend time with the family All sites include picnic tables, firepits, electricity and water and wifi so the kids can still enjoy their favorite Netflix show at night.
5.) 1000 Island Park - Kingston, ON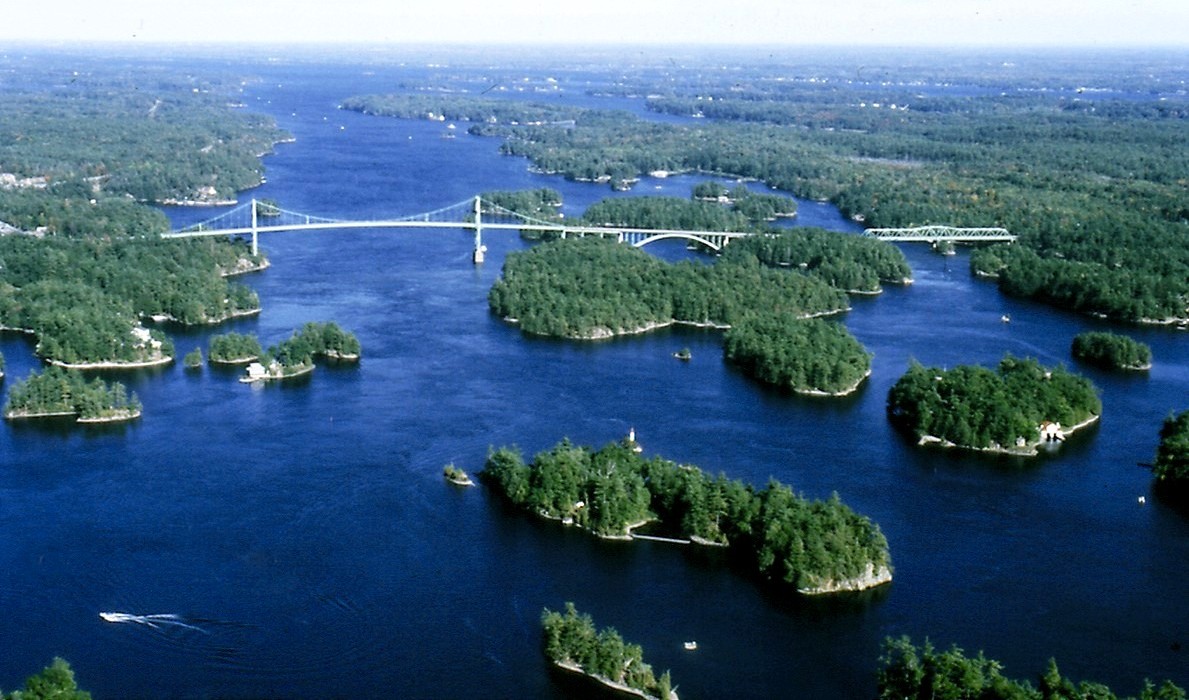 Located at the gateway to the 1000 islands, this resort is a "big rig" friendly RV hotspot. It has over 50 amp sites to accommodate every type of RV or if you're feeling very fancy you can get a deluxe site which includes a concrete patio, furniture, and a swing set.
Whether you're spending a night or a week, you can enjoy the pool, treasure hunt at the mining station, play mini golf or take a 1000 island boat tour.
6.) Cedar Cove Resort - White Lake, Ontario
White Lake is a magical place with amazing scenery, wildlife, fishing and, boating and Cedar Cove is the perfect resort to experience that. Family owned and just 45 minutes outside of Kanata this is one of Ottawa Valley's hidden gems (It's my favorite)
With 24 short term rentals, this makes the perfect quiet getaway, while still having daily activities, a heated pool and some of the best fishing. You can also rent boats, kayaks, pontoons, and jet skis.
7.) Rock Point Provincial - Dunnville, Ontario
Anyone looking for a unique experience from the traditional RV park this is a great option! Rock Point Park has over 2 km of hiking trails with amazing landscapes and nature to enjoy, a sandy beach and a truly unique experience of exposed fossils dating back to 350 million years ago embedded in limestone on the shelf along the beach.
8.) Bon Echo - Cloyne, Ontario
If you are tired of the crowded campgrounds and are looking to have a more private and relaxing trip, then this might be the site for you.
Enjoy a quiet getaway, fishing, hiking, kayaking and mountain biking, all in the provincial Bon Echo park, you can even see over 260 pictographs in the park and take a boat tour too.
9.) Mew Lake Campground - Algonquin Provincial Park
Algonquin Park is known for its vast wilderness and amazing lakes. You can choose to spend the day on the canoe routes, enjoying the water or taking the fish rod out and taking your chances on catching bass.
It offers many campgrounds known to hold many campers. It is also situated on an old railroad offering great bike paths that lead to a Lake of Two Rivers
10.) Northern Light Resort - Nolalu, Ontario
If you really want to get away and escape civilization at all costs, then Northern Light Resort should be your first pick. It is located just north of the Minnesota border, the closest city is 120km away.
Known for its trophy fish, this is a fishing paradise, the lake is over 177 miles long with many little islands, bays and sandy beaches to enjoy.