A lot of Canadians agree that BC is one of the most beautiful provinces in the country. If you haven't been there before, you can and should become a complete tourist. However, renting an RV will allow you to be a tourist in a different way! You'll be able to take the hotel, restaurant, and accommodations with you all packed up into one motorhome.
Whether you're visiting Vancouver, Kelowna, Surrey, or any of the other stunning places in the province, you'll be able to go at your own pace and stay as long as you please.
If you're currently thinking about an RV trip, put this one on your bucket list. Renting an RV is a great option no matter if this is your first or 10th trip. You'll also be surprised at the cost!
Rental Rate (Weekly: $700 - $1500)
It wouldn't be surprising if renting an RV in BC was expensive, but you can get very affordable options and still get the same result. In BC, the prices range quite drastically but for different reasons.
There are certain classes of RVs, which means a higher class will cost more to rent than a lower class. It also depends how many beds you need, if you want a trailer to attach onto your vehicle, and how big you would like the motorhome to be in general.
Example of a $700 rate RV: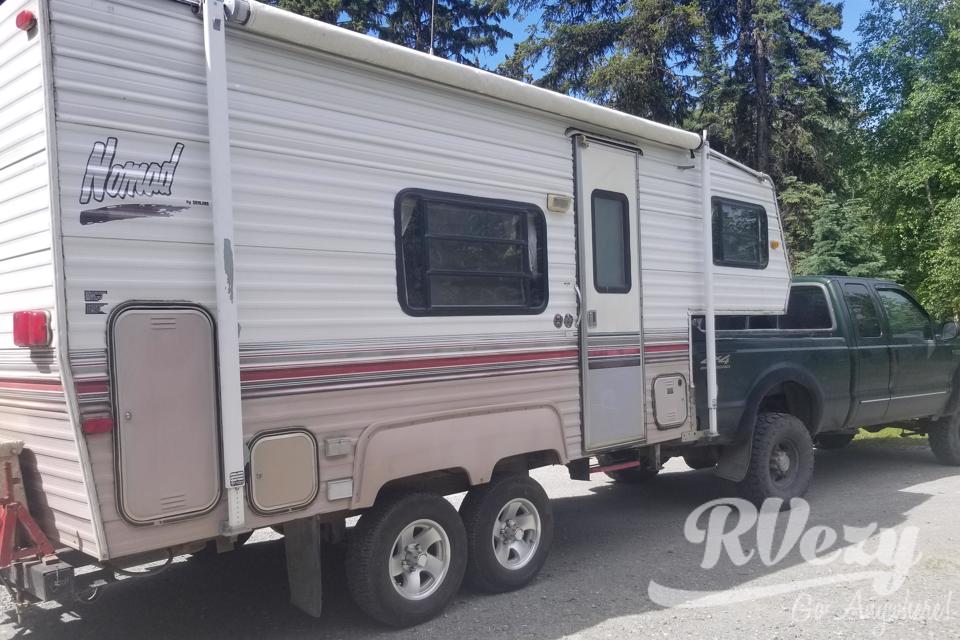 Cost per night: $69
Sleeps: 4 people
Class: Travel Trailer
Listing here.
Example of a $1000 rate RV: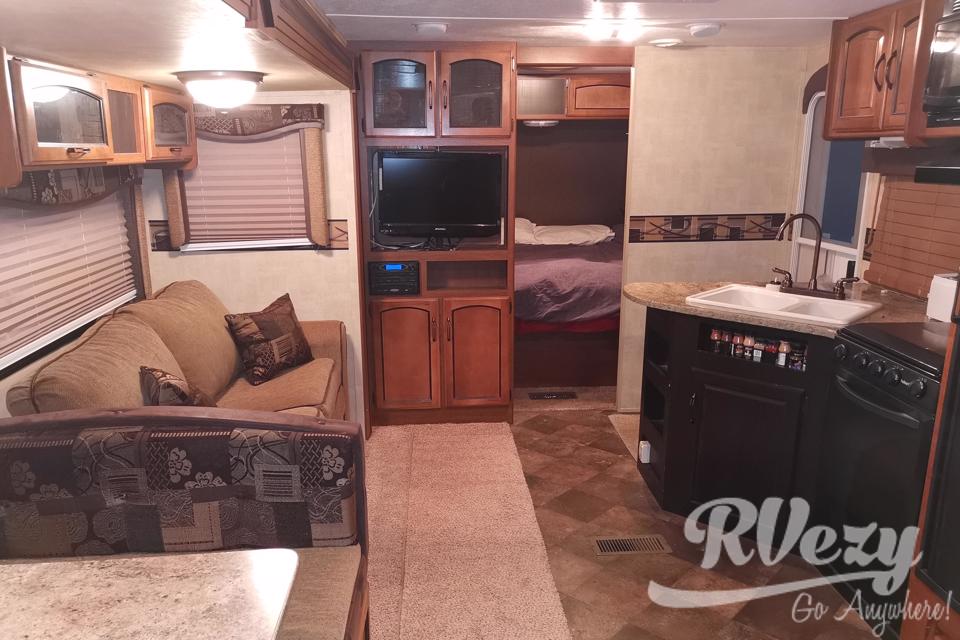 Cost per night: $100
Sleeps: 7 people
Class: Travel Trailer
Listing here.
Example of a $1400 rate RV: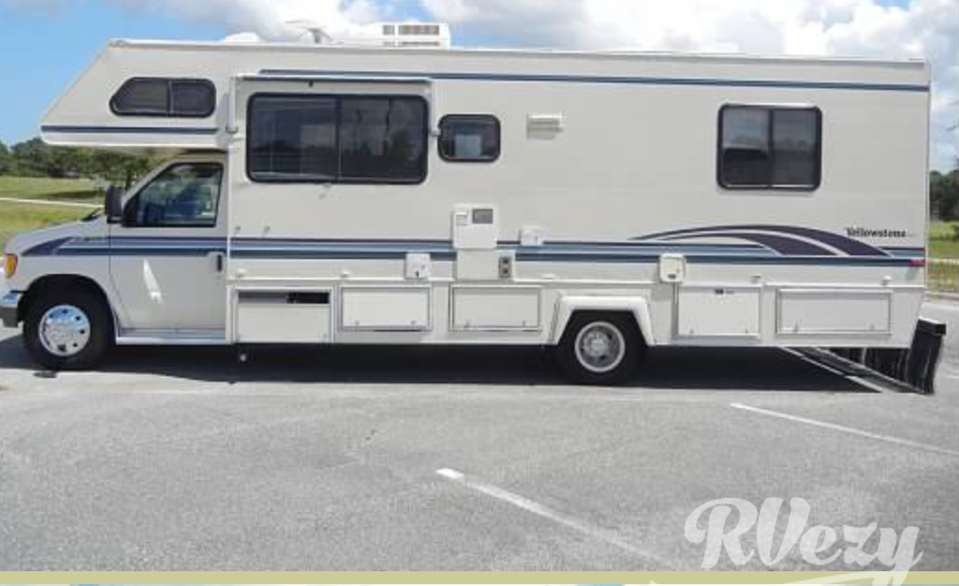 Cost per night: $152
Sleeps: 6 people
Class: Class C
Listing here.
You can also rent motorhomes through sites such as Kijiji or Craigslist, but while the prices may look cheaper, there may be hidden fees. You most likely will have to provide you own insurance, there is no reliability, and if you're worried about it being secure, then stick to renting one privately.
Campground Fees (Daily: $10 - $30)
According to britishcolumbia.com, the campground fees for the province range from $10 to $30 a night depending on where you stay. The amount is based on the size of your party and how many cars there are. However, it states that that isn't the same for RV users so there is no additional fee if you show up with multiple motorhomes.
If you're looking for a cheaper option or maybe to not pay to sleep somewhere at all, you're in luck. From Alberta to BC there is a lot of Crown Land, which is totally free to camp on. Although some areas you are not allowed to camp on, you're allowed to stay there for up to 21 days if you're a Canadian resident.
If you're in the city, you can park at Walmart and Canadian Tire for free. Ask the manager of the store first as not every store allows overnight parking.
For more information on free camping, click here.
Certain Cities Will Be More Expensive Than Others
While renting the RV of your dreams may fit into your budget, just remember that if you're looking to explore cities and not just tourist spots, you may find the prices of things differ from expensive to not-that-cheap.
In fact, Vancouver was voted most expensive city in Canada back in 2019. You may not be living there full time, but even visiting isn't cheap.
This doesn't exactly matter if you're not going to be spending time in the beautiful cities that BC has to offer, but if you are, then it should be put into your budget accordingly. While you can bring a paddle board on your RV and use it at a campground, doing the same in Vancouver will cost you anywhere from $25 to $60.
Insurance
One thing you can scratch from your budget is insurance because it's already included in the cost!
You can enjoy your trip without worrying about all of the "what ifs" that may come to mind, especially if it's your first time renting. You can read all about our insurance policy here.
Gas ($400 - $1200)
Unfortunately for RV owners and renters, gas is the most expensive part about the trip. You can't get anywhere without fueling up the motorhome, but in BC the gas prices aren't exactly friendly.
In the summer months, which is prime time for RVing, the gas prices spike up. Make sure to budget in your predicted gas consumption just to make sure you won't break the bank.
There are some great ways to look out for gas prices, though. Not only are there websites to see where the cheapest gas is near you, but for those on the go, there are apps! The website and app GasBuddy can help you tremendously when trying to save a little. Also, if you have a Costco membership, the gas prices are usually a lot cheaper at the Costco gas station.
There are a few motorhomes that are known for having better fuel economy:
The price of gas shouldn't hinder your excitement for your RV trip, but as the only way to get around, it's crucial that you know how much you'll be spending on it.