Renting an RV should be easy and accommodating. You may be on the path to renting your first RV or renting one in a completely different province then you're used to. Either way, these RVs in Nova Scotia will allow you to make memories and see the beauty of the east coast while not sacrificing comfort and safety.
Renting an RV is pretty different all over Canada. The cost, motorhomes, and mileage differ no matter where you're renting. But with RVezy, one thing stays true: how peaceful the experience is. Whether you're renting in BC or Nova Scotia, you'll be taken care of.
Rental Rate (Weekly: $900 - $2200)
These RVs in Nova Scotia have options that are budget friendly, or ones that you can choose if you want to splurge a little bit. If you're not familiar with RVs, there are certain classes and each of them range in price. For something small like a travel trailer, you would get a cheaper price then a Class A motorhome.
The three options below differ in prices and models. But no matter what kind of model you're looking for, you'll find it on RVezy.
Example of a $900 rate RV: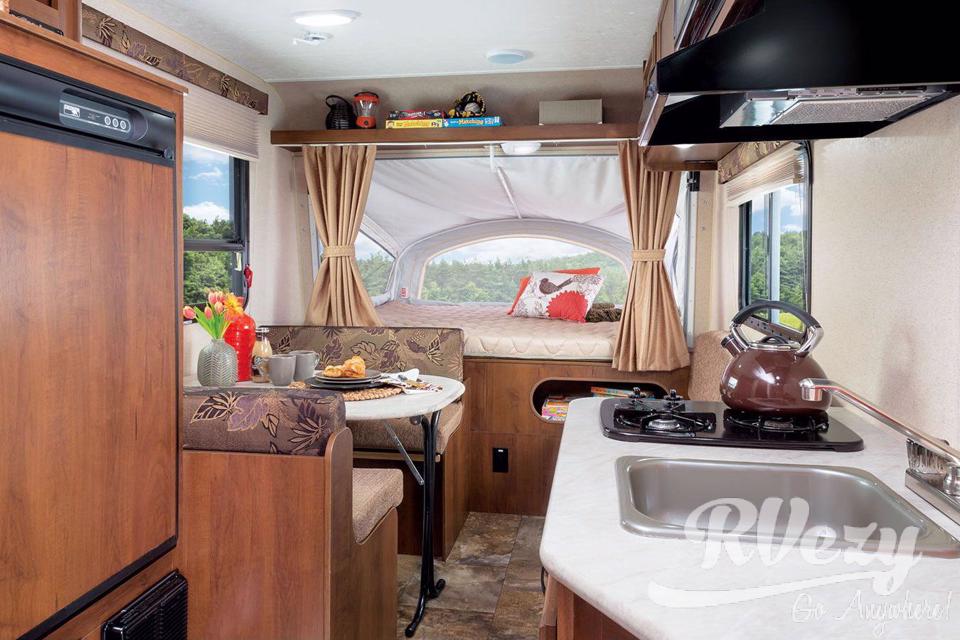 Cost per night: $86
Sleeps: 6 people
Class: Travel trailer
Listing here.
Example of a $1500 rate RV: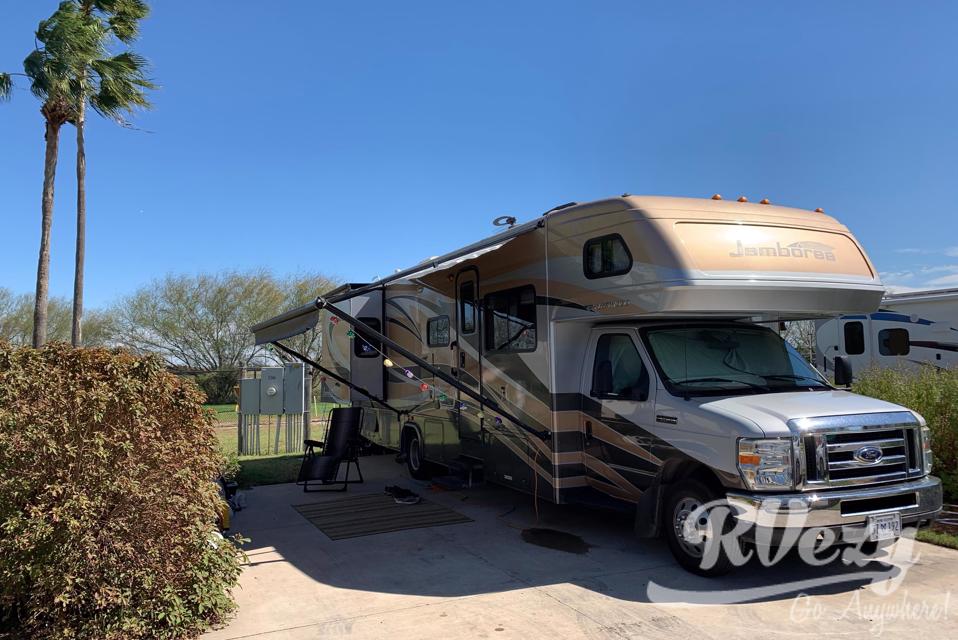 Cost per night: $153
Sleeps: 6 people
Class: Class C
Listing here.
Example of a $2200 rate RV: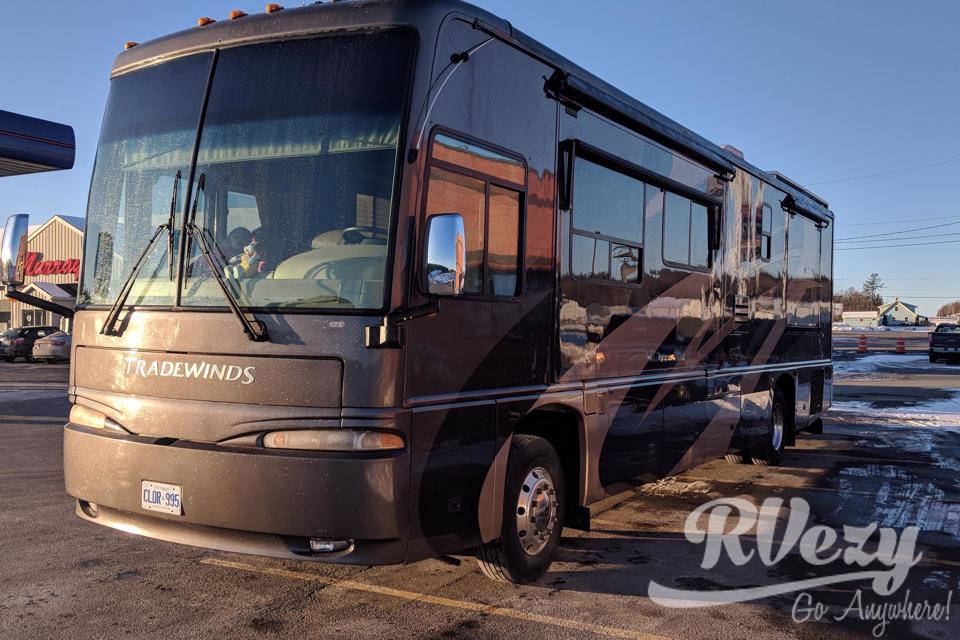 Cost per night: $225
Sleeps: 4 people
Class: Class A
Listing here.
There are a lot of places where you can rent RVs online. Whether it's through another provider or a third-party site that is not very reliable. If you choose to rent through selling sites such as Kijiji, you may have to provide other things such as your own insurance or deal with hidden fees.
Campground Fees (Daily: $26 - $35)
It may be surprising that campground fees in Nova Scotia are almost triple what they are in provinces such as British Columbia. According to parks.novascotia.ca, camping fees range in price but the standard price differs between unserviced and serviced campsites. For unserviced, the price is $26.70/night and for serviced, it goes up to $35.60/night.
Those aren't the only fees, though. There is a reservation fee of $9, an additional person charge at $2.35/night, and if you need additional parking, it costs $8.30/night.
If these prices are too steep for you, don't worry. A website named Free Campsites states where you can find free camping (obviously) in Canada and there are so many spots in Nova Scotia! You can view them here.
Other Costs You Need To Budget:
Before you book your trip, you'll need to think of other necessities that you'll need to budget. While groceries can be different prices in different provinces, you'll most likely get what you need for a decent amount in Nova Scotia. But when it comes to gas, it may be a different story.
Gas prices tend to get more expensive in the summer, which is when peak RV season is. If you're planning on road tripping throughout the province, your RV in Nova Scotia will be racking up miles and burning through gas. Last summer, The Star reported that gas prices were going to soar to $1.40 a litre in summer of 2019.
One thing you won't have to worry about is insurance. With RVezy, the insurance you may be worried about is already included in the cost! For more information, you can check out the policy here.
Tips To Save Money While RVing in Nova Scotia:
If you're looking to save money, there are a few ways to do so. First things first, stock up on supplies. Costco and Amazon are great places to buy in bulk. Taking a long trip to Nova Scotia in August? You will definitely want to pack sunscreen, bottled water, and of course, the ingredients for s'mores.
If you're afraid of running out of things, stockpiling is an easy way to calm your anxiety. You can buy packs of things like toothpaste, paper plates, and even bug spray to keep those flies away.
To save extra money, try to book a trip on the off-seasons. The off-season is anywhere from late October to April, and campgrounds usually offer a discount for the winter. You also may be able to find a motorhome on RVezy that will drop some of the price in the winter.
Don't stop for food! Meal prep ahead of time and if you rent an RV that has a fridge and a freezer, you can easily store all the meals there. Stopping at a restaurant everyday will add up, especially if you have a big family. Save your wallet and your gas money and just make the meals yourself.
Are you planning on stopping at any tourist spots along the way? Try out Groupon. If you're looking to go to a popular museum, see if they have a time slot that is free for visitors, or even a package on Groupon.
No matter what you do, the memories will outweigh the money. But if you want to save money for your next RV trip, the above tips will definitely help.