Have you got the urge for some RV adventure yet? Then feed that urge with our list of top Quebec campgrounds!
Quebec campgrounds at this time of year are beautiful white wonderlands, but unfortunately many of the best campsites in Quebec are closed until April! Winter, you sly dog!
You know what else is a fun winter activity? Layer up, hunker down with a hot drink, and plan your next summer RV adventure!
At least that's what we're doing. We've compiled a shortlist of our favourite Quebec campgrounds to hit next summer! To get the best RVs through RVezy you need to get in early! But for those keen to explore during the winter months we have also highlighted which Quebec campgrounds are open in the snowy season.
The Quebec campgrounds we've picked generally push 9 out of 10 star ratings across review sites for appeal, amenities and RV facilities. We've tried to provide a nice mix of city access and country living.
Lets dive in! We'll keep it short, sweet and to the point.

1. Camping la Cle des Champs RV Resort
South of Montreal and 20 minutes drive from the US border, Camping la Cle des Champs RV Resort offers super easy access into Montreal via the metro system.
They've taken clean comfortable camping to another level without compromising the camping experience, providing fire pits, BBQ's, heated pools and the rest!
Located at 415 Montée Saint-Claude, Saint-Phillipe, QC, J0L 2K0
2. Quebec City KOA
Quebec City KOA provides access to the heart of one of North America's most charming cities, while allowing you to escape any hustle and bustle.
The KOA franchise is one of the leaders in RV camping, and will not disappoint.
Located at 684 Chemin Olivier Lévis, Québec, G7A 2N6
3. Camping Transit
Camping Transit sits at the "gate of the old Quebec", only 20 minutes drive into the city itself.
This Quebec Campground makes use of a beautiful country setting, and really abides by the old saying "simple is best". They don't try to be everything, they just nail what really matters - a clean, relaxing site to enjoy RV life.
Located at 600, Chemin St-Roch, Levis, QC Canada G6Y 0W3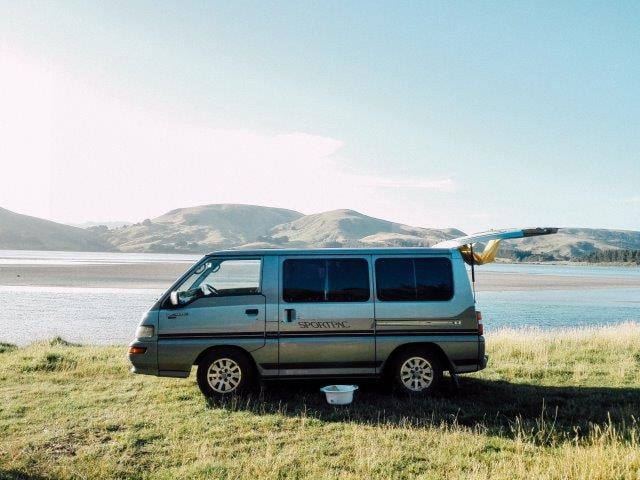 4. Camping Du Quai
Right on the banks of the Saint Lawrence River, Camping du Quai is close enough to taste the sea!
This Quebec campground is green, full of trees and an overall serene, natural feeling spot. Another advantage is they're pet friendly!
It's located 200 km northeast of Quebec City, along the south shore of the river.
Located at 70, de l'Ancrage, Rivière-du-Loup
5. Royal Papineau
At 1000 acres, the Royal Papineau campground is a pure outdoor oasis. It's located amongst three large lakes, and littered with woodlands and valleys. They're created their own piece of natural paradise and made it available to all!
Its part of the well known Parkbridge franchise, and we think it's one of the best campsites in Quebec, full stop.
Its located 50 km north of Ottawa and 200 km West of Montreal.
Located at 237 Chemin Du Golf, Notre-Dame-de-la-Salette, Quebec, Canada, J0X 2L0

6. Aztec Camping Quebec
Aztec Camping highlights the joy of country living, each site coming with a nice firepit and access to a variety of facilities.
This family friendly Quebec campground is just a short drive to some beautiful winery routes, as well as public produce markets, outdoor theater and summer festivals.
The park is 75 km east of Montreal on the way to Sherbrooke, and open all year round!
Located at 1680 Rue Principale, Granby, Quebec, Canada, J2J 0M6
7. Camping Pointe-aux-Oies
From a number of RV sites at this Quebec campground, you can look out across the mighty Saint Lawrence River. Camping Pointes-aux-Oies is surrounded by trees, giving a private riverside feel.
At only 83 km northeast of Quebec City along the south bank of the River, it's an ideal weekend getaway.
Located at 45, avenue du Bassin Nord, Montmagny (Québec) G5V 4E5
8. Montreal West KOA
Montreal West KOA the number one option to access downtown Montreal.
You can walk, cycle or take public transport and visit all the best sites. The city is at your fingertips! For example, the beautiful Valleyfield district, a stylish mash of French and English culture, is only minutes away.
The campground also provides great access to the major festivals happening in Montreal each summer, including the International Dragon Boat Festival and a huge blues festival.
Located at 171 Route 338, Coteau-Du-Lac, QC J0P 1B0 Canada
9. Camping Alouette
Another great option to discover Montreal, Camping Alouette is part of the Parkbridge franchise and thus very experienced in how to please the RV customer.
A huge plus is they are open all year round!
Located at 3449 De L'Industrie, St-Mathieu-de-Beloeil, Quebec, Canada, J3G 0R9

10. Domaine de la Chute
A stylish site littered with tall trees, Domaine de la Chute is an interesting Quebec campground indeed. They even have a lake, streams and waterfall! With plenty of activities for the kids it's the perfect spot for a summer vacation.
The site is only 30 minutes from Quebec City.
Located at 74 Chemin de la Chute, Saint-Apollinaire, Quebec, Canada, G0S 2E0
Time To Book!
Get in there and plan that next trip! Winter, summer, it doesn't matter there's options for everyone.
Or, for information on the cost of renting an RV in Quebec, have a look at our recent post 'RV Rental Quebec: How much will a motorhome holiday cost?'
Au revoir and happy holidays!