Winter is almost upon us, but that doesn't mean that the camping fun has to end yet! The months between December and March are the coldest in the year, but that shouldn't keep you away from RV adventures! The winter months bring a new beauty to the landscape, covering the earth with a glorious white blanket the turns the outdoors into a winter wonderland that you and your family can enjoy.
Whether you're looking to rent an RV or take your RV out of storage this winter, there are many activities that you can enjoy!

So bundle up and enjoy these 4 activities to do in an RV this winter.
1. RV Tailgating
If you love football, you know that there is no better way to enjoy the game than by tailgating in an RV. With the return of the football season, which lasts until the end of December, there is no better reason for you to rev up your RV's engine and follow the football games, especially in the U.S. You can choose to tailgate NFL games or college football games - it all depends on who your favourite team is. So round up all your friends and family to enjoy some great food, share a few drinks and get fired up for the game!

If you are an NFL fan, some of the best stadiums for tailgating are:
FirstEnergy Stadium, Cleveland, OH (Cleveland Browns)
Soldier Field, Chicago, IL (Chicago Bears)
Lincoln Financial Field, Philadelphia, PA (Philadelphia Eagles)
Gillette Stadium, Foxborough, MA (Philadelphia Eagles)
Arrowhead Stadium, Kansas City, MO (Kansas City Chiefs)
The great thing about tailgating in an RV is that you get to have all the comforts of home with you, even though you are away from home. You will have access to a full kitchen, your own bed, and a fully-functional bathroom - you can't do better than that!
2. Snowbirding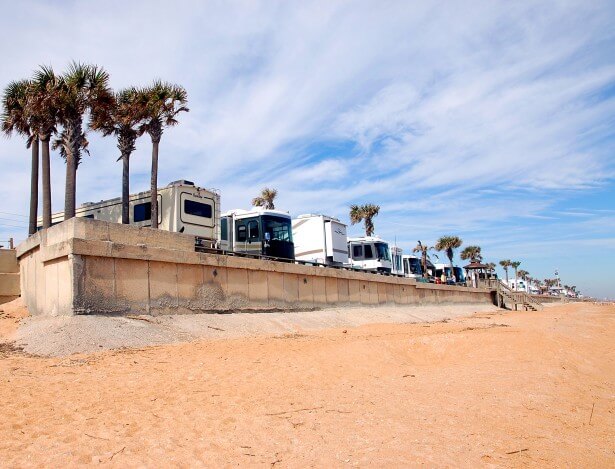 If you want to avoid the cold weather altogether this winter, then a great idea is for you is to spend your winter down south. "Snowbird" is a term used for people who choose to escape the cold weather in search of warmer weather throughout the cold winter months.

If you are lucky enough to have a flexible schedule that allows you to get away for a few months at a time, then definitely take advantage of it! Nothing beats snowbirding in an RV as you are able to travel and see new sights every day and enjoy the warm weather while you are at it!

Some popular destinations for snowbirding are Florida, California, and Arizona. If you would like to read a full list of snowbird destinations to inspire your winter getaway, click here.

So pack up your bags and head south for the winter if you're not about the Canadian winter - we won't blame you!
3. Disney World Getaway
If you would love to be a snowbird but your schedule won't let you - don't worry, we have you covered. Florida is a great option if you would like to get away for a week or two with your family to enjoy the warmer weather in your RV.

If you are leaving from Toronto, the drive should take you roughly 20-22 hours, assuming you go straight without stopping. While it is doable, it is no fun, and can be especially challenging if you are travelling with little ones Try to stop at various locations along the way - that is the perk of driving in an RV after all!

Depending on the route you choose to take, you would drive through many U.S. states including Pennsylvania, Maryland, Virginia, North and South Carolina, as well as Georgia before getting to Florida. This will give you many opportunities to stop and explore what each state has to offer. You decide where you stop and how long you stay, which all depend - of course - on how many days you have to complete your trip.
A popular spot for RVers headed south is Virginia Beach. Consider staying at a campground near Norfolk, Virginia and visiting the world's largest naval base.
Once you are in Florida, there are a great many places to visit. Disney World is a great place to start and appeals to both the young and old alike. Disney is also home to the Fort Wilderness Resort where you can park your RV just minutes from the theme parks.
If you prefer the beach, you can pack up your RV and head for Miami, or you can stop along the route and see other sights along the way. Remember - it's your trip, so your rules!
4. Ski Trips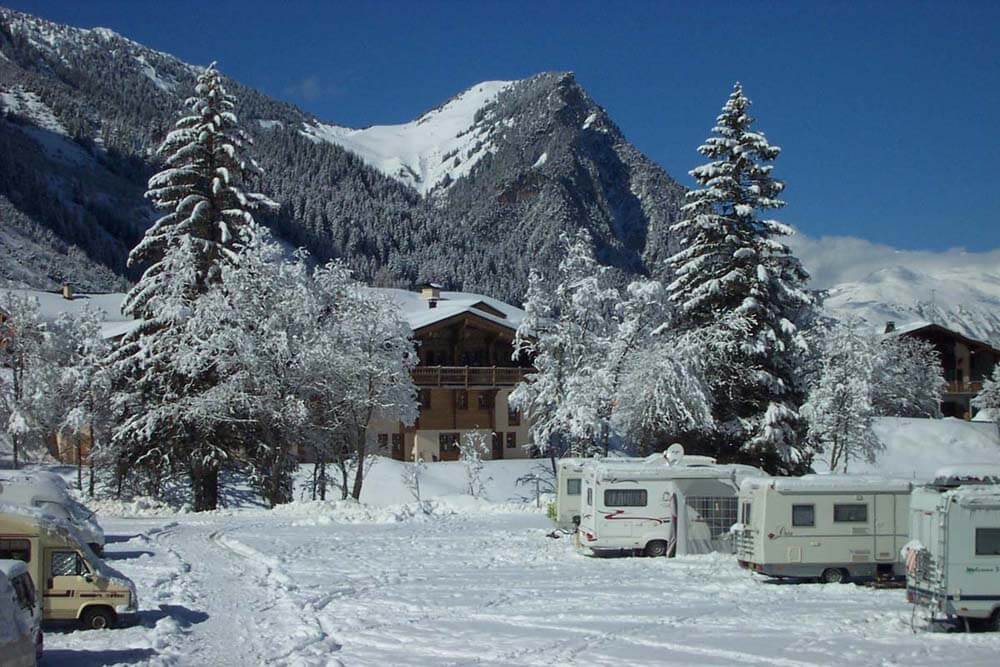 If you love the winter and the beauty of the snow, then an RV skiing adventure may be just the thing you need! Those who love the outdoors in the winter time know that it is the prime season for skiing, snowboarding and ice skating. If these activities are right up your alley, then why not pack up your RV and head to the slopes?

Canada has many beautiful destinations that you can visit on your winter getaway, especially in Alberta and British Columbia. Canada is blessed to have some of the world's most spectacular slopes and many top athletes prefer to train here because of the magnificent terrain.

If skiing isn't your thing - don't worry - you can still enjoy everything that ski resorts have to offer, such as the hot tubs, massage parlours, and mineral springs. Not to mention all the hot chocolate!

There are a number of ski resorts in Canada that are RV-friendly, allowing you to take your camper along with you! Be sure to remember to add your winter tires onto your RV and bring lots of heating supplies with you so you can remain warm. Some of these resorts will also offer free overnight RV parking and full hook-ups for a small fee. You can check out the complete list here.
---
You don't have to pack up your RV and store it just because winter is here. There are still plenty of activities that you and your family can enjoy in the wintertime in your RV. You know what they say - time flies when you are having fun - so make the winter months go by faster by trying out some of these fun activities!