If ever there was a destination where RVers are spoiled for choice, it's Ontario.
To road trip here is to discover some of Canada's most scenic routes, filled with ample opportunities for outdoor adventure.
That's why we've partnered with our friends at Hipcamp to share the best ideas for road trips in Ontario — whether you're on a quick overnight trip in your RV rental or out on the open road for weeks on end.
Read on to find out where to stop for everything from stunning waterfall treks to wide-open winery roads in Ontario.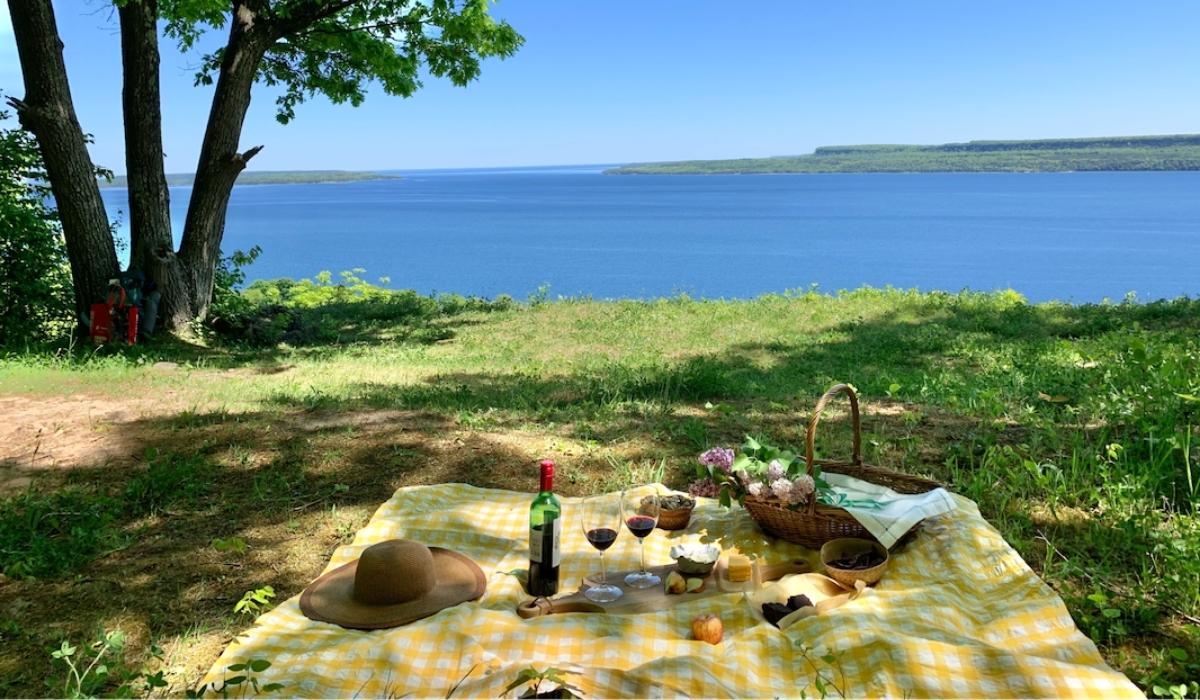 The waterfalls of Grey County
Starting point: Owen Sound
Ending point: Owen Sound
Recommended length: 3 days
One of Canada's premier waterfall destinations, Grey County, offers scenic drives and great hiking trails, as well as plenty of opportunities to practice your photography skills. Extend your day trip by heading right outside Owen Sound to some of the most notable cascades, Jones Falls and Inglis Falls, then drive your RV rental south on Highway 10 to hit offshoots like Hoggs Falls and Eugenia Falls. Once you make it down to Holstein Dam, consider hitting Neustadt Springs Brewery or one of the many area wineries before retiring for the night at a Hipcamp RV spot. If you're having too good a time to head home, shoot up to the bucket-list Bruce Peninsula National Park, its famous Grotto, and Flowerpot Island and keep your getaway going.
Where to park your RV rental along the way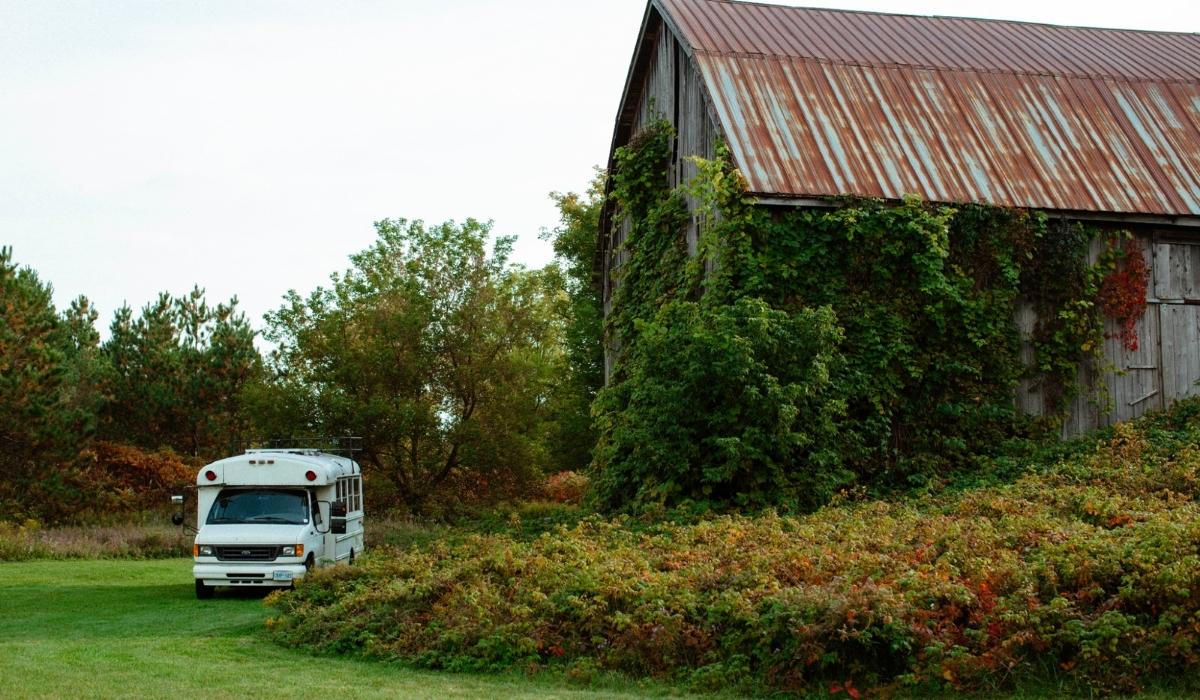 Simcoe sun and sand
Starting point: Toronto
Ending point: Gravenhurst
Recommended length: 5 days
RVers escaping the city should head north to Simcoe County, a supreme summer road trip destination prime for days of exploring the surrounding beaches. Getting from Toronto to Barrie takes just an hour, and from there, you'll find Georgian Bay's gorgeous scenery and unparalleled water activities to the west. To the east, Lake Simcoe is lined with family-friendly beaches and small-town adventures. Bass Lake Provincial Park, like its name suggests, is a prime spot for bass fishing, with the season starting in late June. Meanwhile, those looking to lure in a lively social scene should check out Wasaga Beach, the world's longest freshwater coastline. Alternatively, Awenda Provincial Park offers scenic spots for a low-key weekend getaway on one of the best road trips in the province.
Where to park your RV rental along the way

Ready to find the perfect RV for your sun and sand tour? Search self-contained RV rentals near Toronto to get started.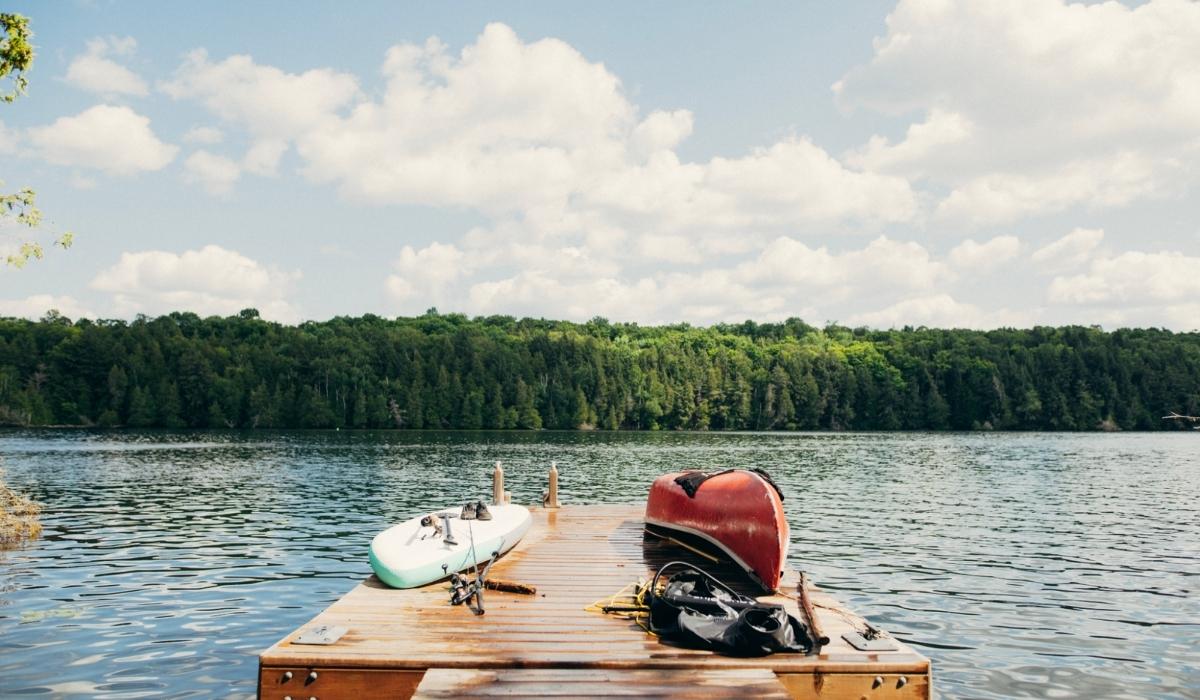 Best eats between Belleville and Barry's Bay
Starting point: Belleville
Ending point: Barry's Bay
Recommended length: 3 days
Stretching almost the entire length of Hastings County, this route serves up loads of foodie adventures for RVers. Head out of Belleville to some of the many delicious destinations along the way, including Stirling's Ontario Water Buffalo Company (don't miss the buffalo milk gelato), Ivanhoe Cheese, and Pottery Settlement Artisan Winery in Tweed. For an offshoot adventure, take Highway 62 to Gilmour's Rustic Roadside Restaurant, a cozy cafe that'll make you feel right at home. Prime picnic spots in the area include nearby Bon Echo Provincial Park, Silent Lake Provincial Park, and Lake Saint Peter Provincial Park.
Where to park your RV rental along the way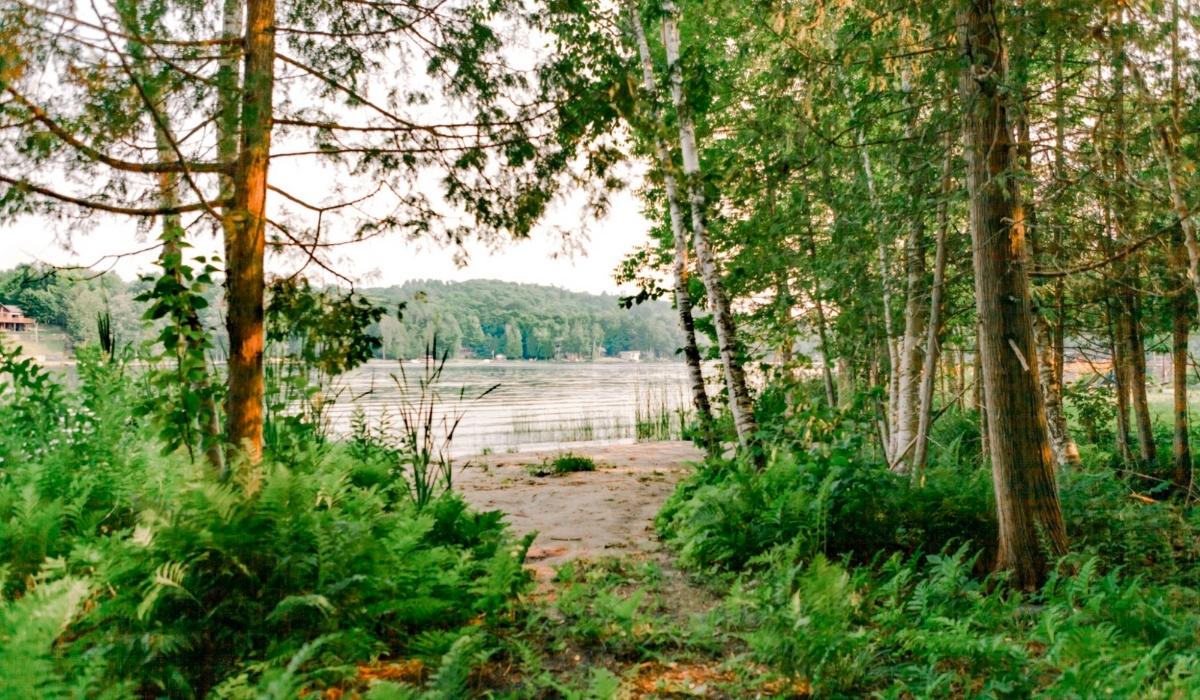 Algonquin area adventures
Starting point: Minden
Ending point: Haliburton
Recommended length: 2 days
There's no need to head all the way out to northern Ontario for true adventure — with close to 600 lakes, Haliburton County is the gateway to Algonquin Provincial Park and exactly what we have in mind when we picture camping country. Start in Minden to stock up on essentials (like craft beer from Boshkung Brewery), and then head north to the park. You'll find exceptional mountain biking routes, more than 1,240 miles (2,000 kilometres) of kayaking, and some of Canada's best trout fishing. While you're in the area, take a detour to the day-use area at Oxtongue River — Ragged Falls Provincial Park, named for and home to Ontario's most beautiful waterfalls, just outside Algonquin's western entrance. After visiting both parks, return south to Haliburton and stop at the Haliburton Sculpture Forest to admire the art.
Where to park your RV rental along the way

Get your road trip rolling! Search for popular RV rentals in Ontario.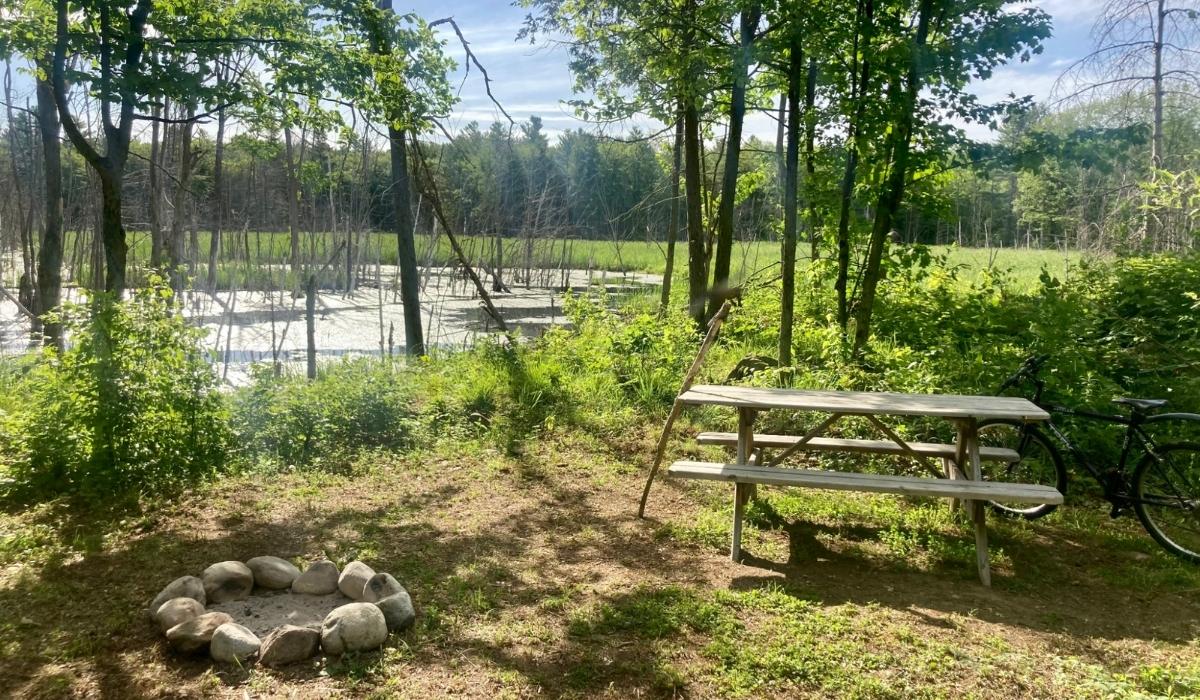 Skies and seaways in Frontenac County
Starting point: Kingston
Ending point: Ottawa
Recommended length: 2 days
Don't let these world-famous cities distract you. This route is all about the journey through Frontenac County's incredible green spaces, bookended by dark skies and outstanding water experiences. Starting in Kingston, you're perfectly positioned to explore the Thousand Islands via canoe, pleasure boat, or even organized tour. Heading north, you're spoiled for choice when it comes to provincial parks — Bon Echo, Sharbot Lake, and Frontenac are all nearby, pending how long you want your adventure to be. All three offer hiking, paddling, and swimming opportunities. Other excellent spots to explore include Steam Engine Mica Mine, North Frontenac Dark Sky Preserve, and pet-friendly Mill of Kintail Conservation Area.
Where to park your RV rental along the way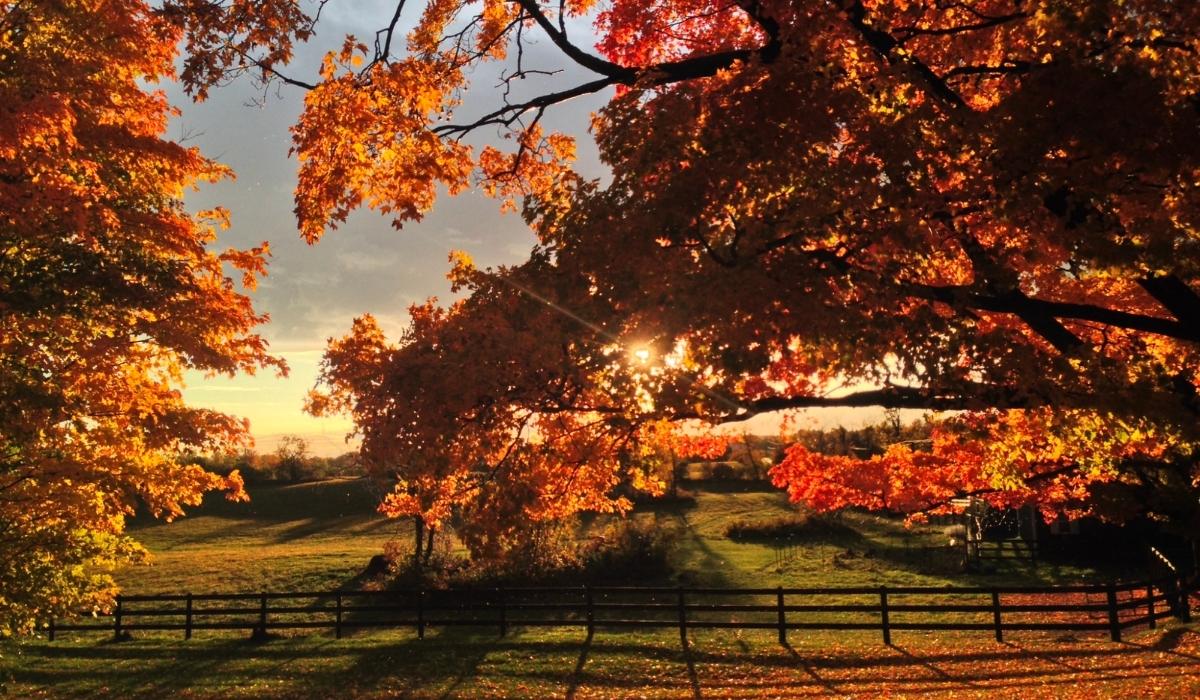 Colors of the Kawarthas
Starting point: Peterborough
Ending point: Gravenhurst
Recommended length: 2 days
Offering some of the prettiest fall colors in the area, the Kawartha Lakes area rivals autumn in New England. Road trippers can enjoy Emily Provincial Park, a top spot for beginning canoeing, and find more paddling opportunities along Balsam Lake and Cameron Lake, joined via Lock 35 of the Trent-Severn Waterway National Historic Site. Must-see pit stop destinations include the Canadian Canoe Museum in Peterborough and Bobcaygeon's Kawartha Dairy, the perfect place to grab some ice cream.
Where to park your RV rental along the way