Are you looking to buy an RV?
You've come to the right place.
Our team of RV experts shares their best tips to help you find the right RV at the right price.
The best part? The following tips apply whether you're buying a new or used RV.
Let's get started!
Tip 1: Research is money in your pocket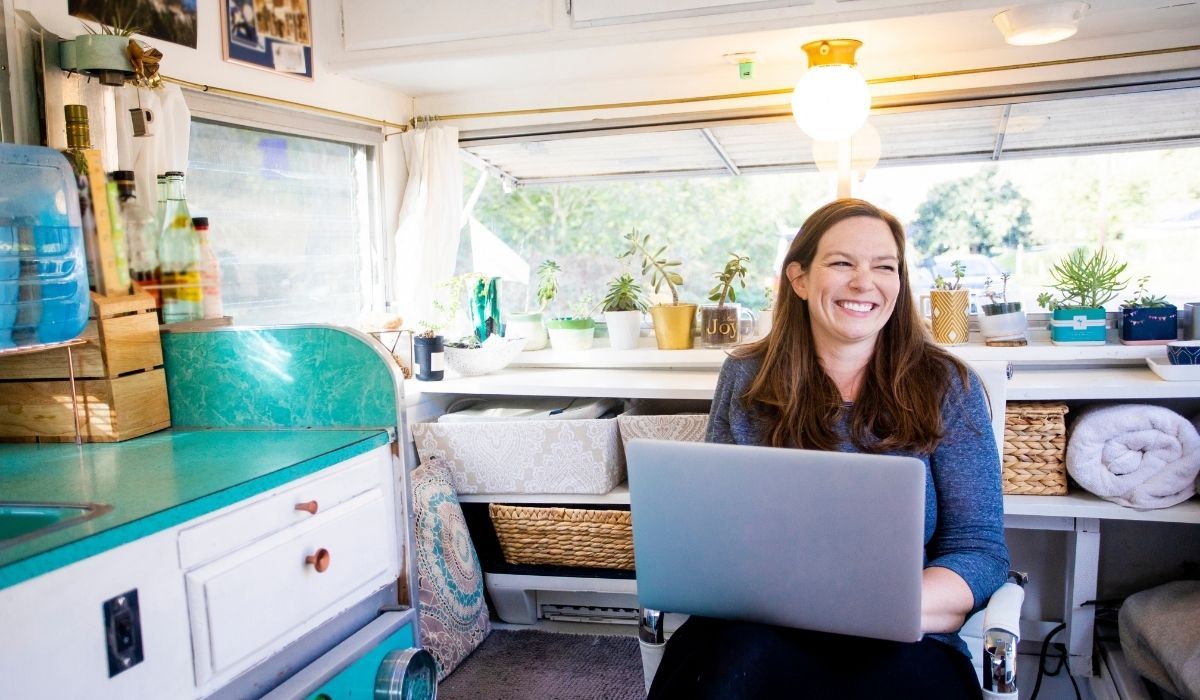 Just a few hours of research and some industry insight can save you thousands of dollars.
A recent study by Go RVing indicated:
20% of current RV owners trade or sell within the first two years of purchase.
25% of current RV owners keep their RVs between three and five years before trading or selling.
40% of current RV owners are on their third RV.
You might wonder why the RV turnover rate is so high. More often than not, it's a lack of experience. People who haven't spent time RVing tend to buy what they like instead of picking the RV that aligns with their camping needs. That's why it's essential to do your research and find the best RV for your camping style before you buy an RV.
Tip 2: Match your camping style to an RV type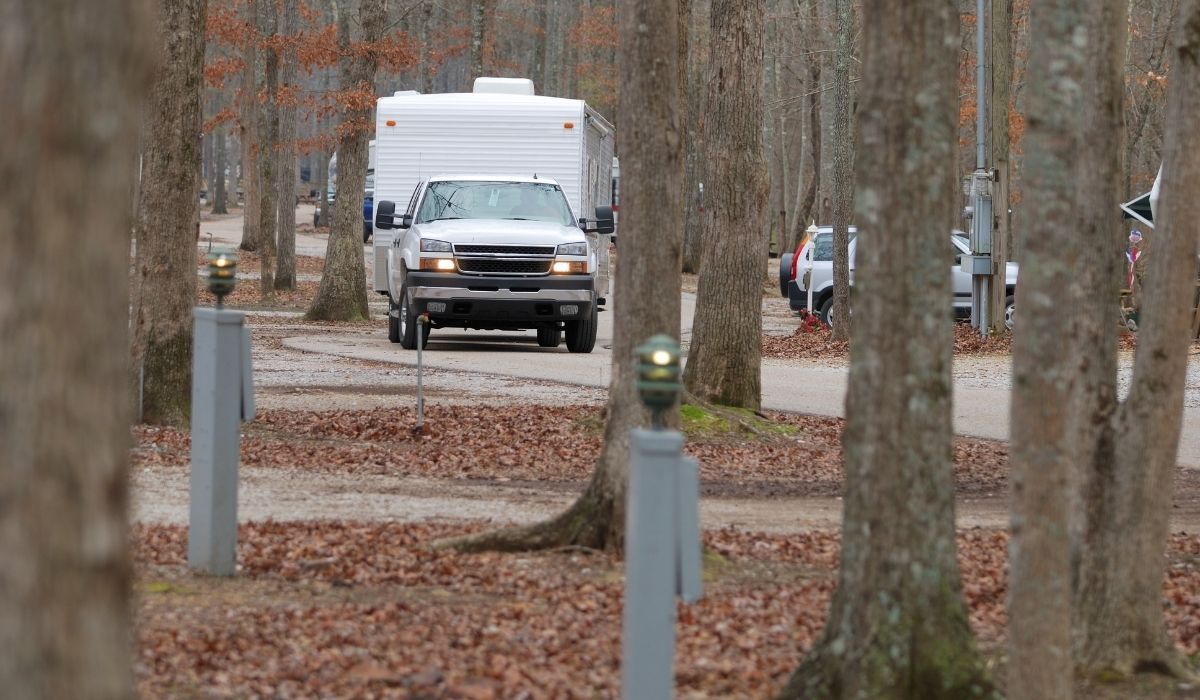 The type of RV you want versus the RV that matches your camping style might be two different things. That's why finding a happy medium between your RV wants and your camping needs is essential.
First, determine your camping style by envisioning the ideal campground.
Some of the most popular campsites are found in:
State, national, city, or provincial parks.
Public lands, crown lands, or other free camping areas.
Private campgrounds or unique camping stays.
Membership-based RV parks.
Luxury RV resorts.
Next, use your camping style to help you narrow down the type of RV you'd like to own. Here are a few things to consider when looking for an RV.
RV size
Depending on where you want to camp, the length, width, and height of your RV will need to be taken into account. Since every campground is different, here are some things to consider when it comes to RV size.
If you want to camp in state, national, city, or provincial parks, you might want to pick an RV type that will maneuver well on narrow, tree-lined roads. People who own smaller RVs may also find it easier to snag a campsite or parking spot than people with oversized rigs.
Did you know that the average length of a campsite in U.S. national parks is 27-feet long? If you want to camp in state or national parks more than private campgrounds, consider buying a shorter RV.
Although the length of your RV doesn't matter if you want to camp on public lands, the longer, heavier RVs might be hard to traverse down narrow, dirt roads or lightly maintained camping areas. Lighter, more capable RVs with off-road components will make it into tricker spots easier than large, heavy motorhomes.
Amenities
Want to camp somewhere unique or off the grid? Consider buying a self-contained RV with a kitchen, bed, and toilet inside. Although outdoor kitchens, clamshell kitchens, and tiny campervans are all the rage, some camping areas won't allow you to stay overnight if your RV doesn't have a kitchen, bed, and toilet onboard.
The same goes for luxury RV resorts. Avoid truck campers, travel trailers, and conversion vans if you prefer to stay in upscale RV resorts over regular RV parks or campgrounds. Although they are few and far between, several luxury RV parks scattered across the U.S. and Canada only permit Class A motorhomes.
Not sure which RV will blend your needs and wants together? Check out The Best RVs for First-Time RVers to view the pros and cons of each RV type.
Other considerations
RV size and amenities aren't the only things to think about when you're looking for an RV to match your camping style.
Some things to ask yourself before you buy an RV:
Are you more comfortable driving or towing an RV?
What's the max weight your vehicle can tow?
How many beds will you need?
How many seat belts are available?
What size holding tanks come with the RV?
Do you need a generator or solar panels?
Will you travel with pets?
Which RV will meet your physical needs?
How much room do you need for indoor storage?
Will you need space to take along bikes, kayaks, or other recreational items?
After determining what kind of RV you need, it's time to search for the type that best matches your needs. Then, when you think you've narrowed down your choices, take your research one step further and read user reviews to find your perfect RV.
Tip 3: Try before you buy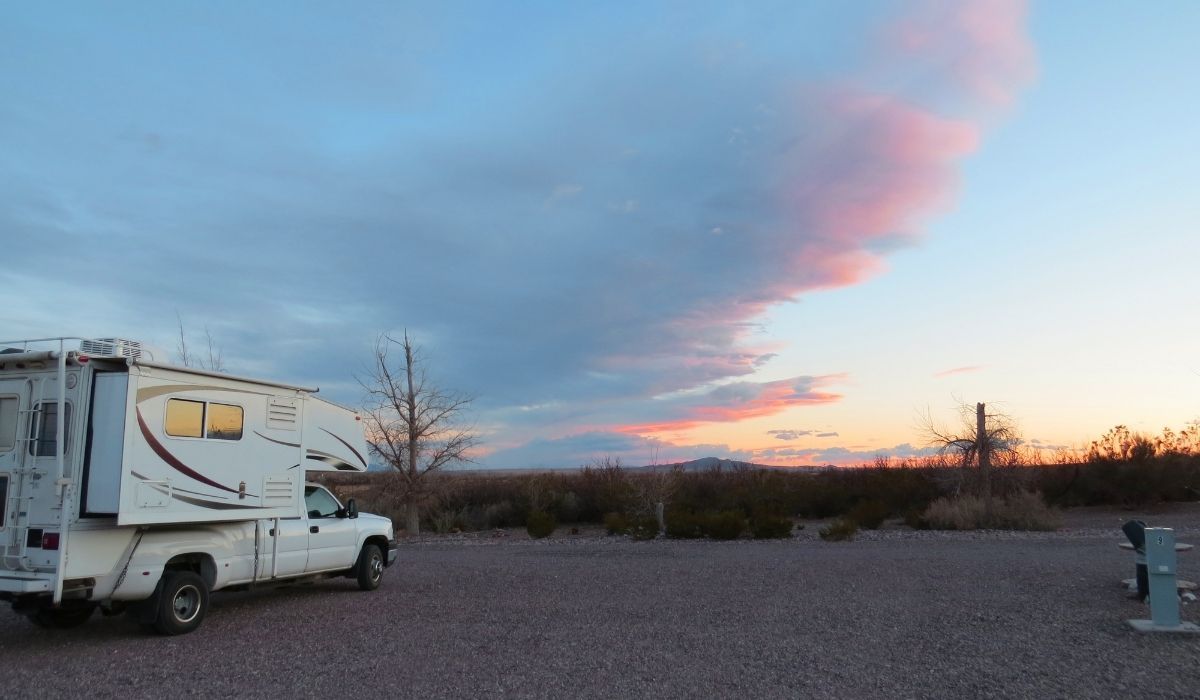 Renting an RV on RVezy is the best way to determine if you like a particular RV type. It gives you the chance to test out a camper or motorhome as many times as you want without committing to a purchase.
Want to try out a fifth-wheel travel trailer before purchasing a new truck? Think you might like a Class A motorhome, but you're not ready to drive an RV just yet? Then opt to have your RV rental delivered.
Many of the hosts on RVezy will deliver and set up your rental at the campground of your choice. Since your RV comes to you, you won't have to worry about driving or towing, and you can decide if the amenities you thought you'd like are the amenities you really need.
Tip 4: Establish a budget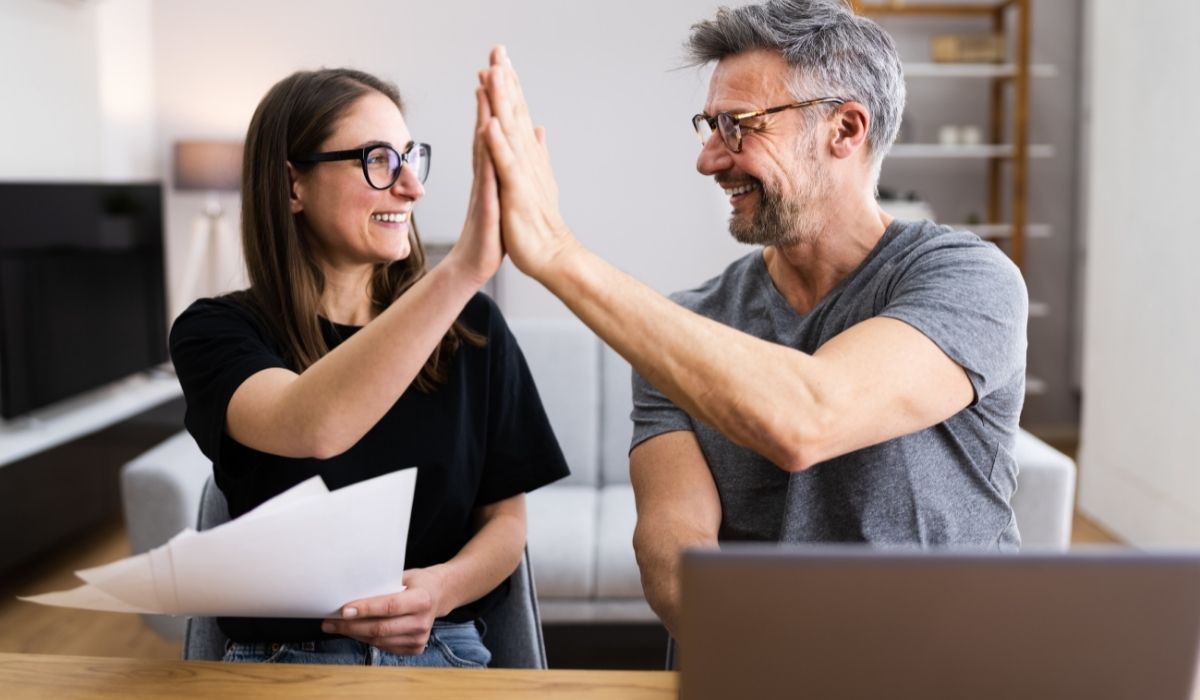 Before you go to the dealer or seriously start to look for an RV, establish a budget. Your budget should include the maximum price you're willing to pay for your new RV out the door.
In addition to the purchase price, here are some of the common add-ons and fees new RV owners need to be aware of:
Extended warranty.
Dealer fees.
Taxes.
License and registration.
Your bottom line should also consider some of the costs associated with owning an RV. Although everyone's RV must-haves are different, the basics will be the same regardless of the type of RV you buy. Most RV owners need:
A water hose and filter, sewer hose and fittings, wheel chocks, leveling blocks, and a surge protector.
Storage or rental facility fees.
Maintenance fees.
Check out How Much Does an RV Cost to see a detailed breakdown of the cost to own an RV.
Tip 5: Know where to shop for a new RV
The best place to buy a new RV will be different for every buyer and varies depending on the type of RV you want to buy.
Dealership
RV dealers sell RVs and facilitate buyer financing for both new and used RVs. Dealers are manufacturer specific and can often find available inventory with a partner store or order their customers an RV directly from the manufacturer.
The benefits of buying from a dealership close to home:
You'll have a local point of contact whether you order an RV directly from the manufacturer or purchase one from the dealer's lot.
Your sales team wants the sale and will often price match if you find a better deal somewhere else.
It's more convenient to have routine maintenance or warranty work completed.
Local dealers know tax and registration laws for your home state or province. Even if you save money when you buy an RV from somewhere with lower taxes, you'll still have to pay the difference when you register your RV at your permanent residence or domicile.
Although there are thousands of RV dealers across the U.S. and Canada, here are a few reputable dealers worth checking out:
RV shows
An RV show is the best place to walk through hundreds of different RV types in one location. RV shows take place across the United States and Canada and range from small dealer-specific shows to massive events like the Florida RV Supershow or America's Largest RV Show in Hershey.
Want to score the best deal at an RV show? Negotiate your sale on the last day. Sales teams are known for offering steeper discounts and better incentives toward the end of the show when they haven't reached their show sales goal.
Direct from the manufacturer
Most major RV manufacturers only sell RVs through dealerships. That's not to say that you can't buy direct from the factory, but with a few exceptions, only lower-volume and million-dollar RV manufacturers take orders directly from the public.
Some of the top manufacturers who sell to the public:
RV broker
RV brokers work on commission and help negotiate RV prices for buyers who can't or don't want to find an RV themselves. RV brokers are great if you have a specific request, like a wheelchair-accessible RV, but you're having trouble finding a new or used RV through the usual channels.
Need some help buying an RV? Check out:
Tip 6: Know where to shop for a used RV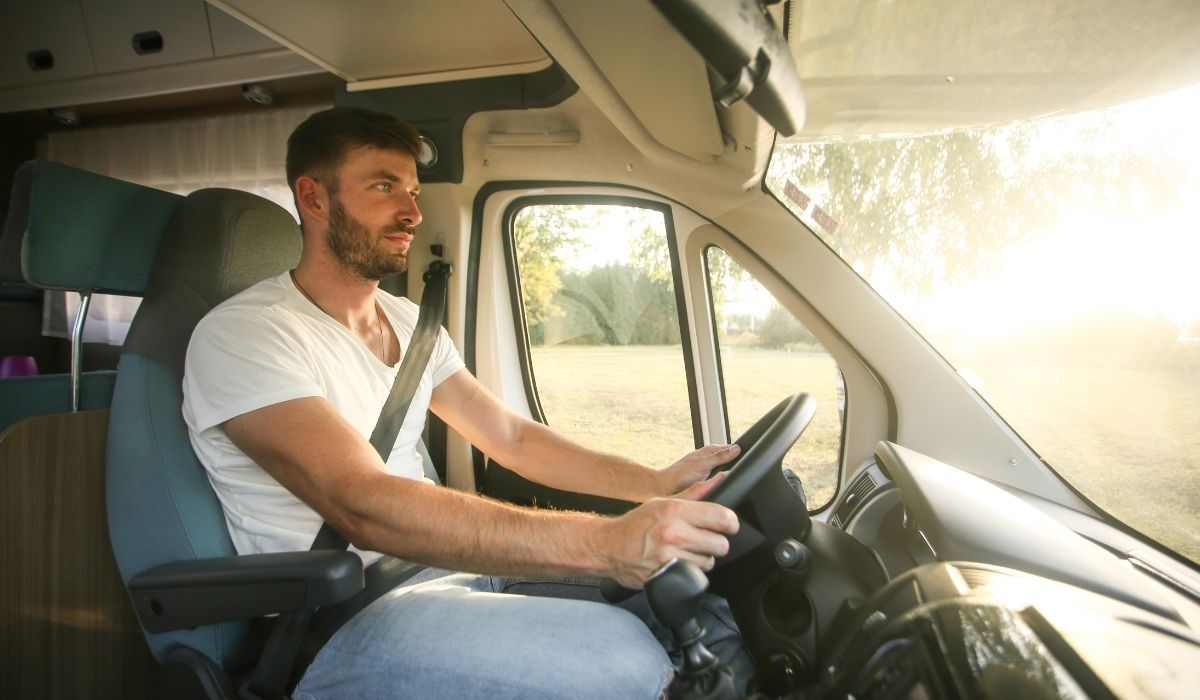 Want to buy a preowned RV? The good news is that you can shop for a used RV the same way you'd find a new one.
Here are some additional used RV locations to help you find your dream motorhome or camper:
Consignment RV dealers.
Magazine classifieds.
Someone you know.
Facebook groups.
Craig's List.
Kijiji.
Tip 7: Ask questions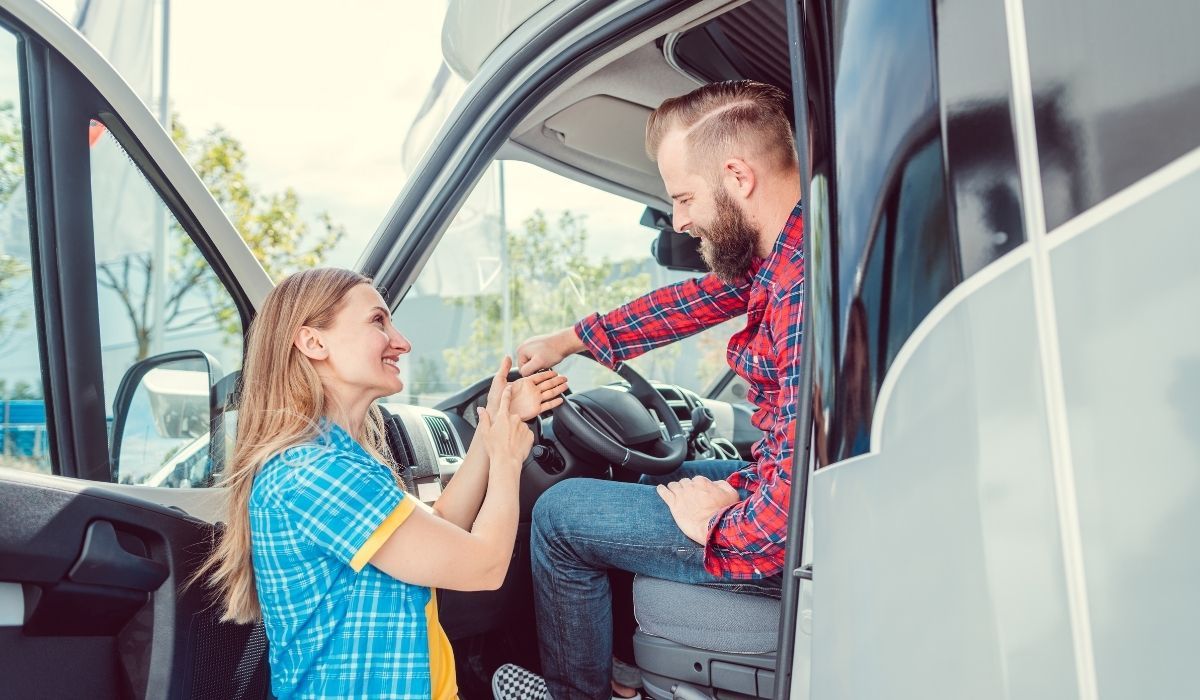 Part of the RV buying process is asking questions, and you should never sign a contract until you have answers to any of your lingering questions.
Common new buyer questions:
What fees will you pay in addition to the agreed-upon sales price?
What does the warranty and maintenance package include?
Does your dealership provide a complimentary roadside assistance plan or membership to an RV club as a buying incentive?
What's the best way to schedule maintenance, winterization, de-winterization, or repair work?
If you buy a travel trailer, what components will you need to have installed on your tow vehicle to tow the trailer safely?
Will you need a special license to drive the RV?
Does the dealership have facilities to stay onsite the first night to ensure everything works correctly?
Does the manufacturer have educational materials for new buyers?
Will an electrical cord, sewer or drinking hose, or other supplies be part of the purchase?
Are there message boards, online communities, or groups the dealer or private seller can recommend?
Tip 8: Prepare for delivery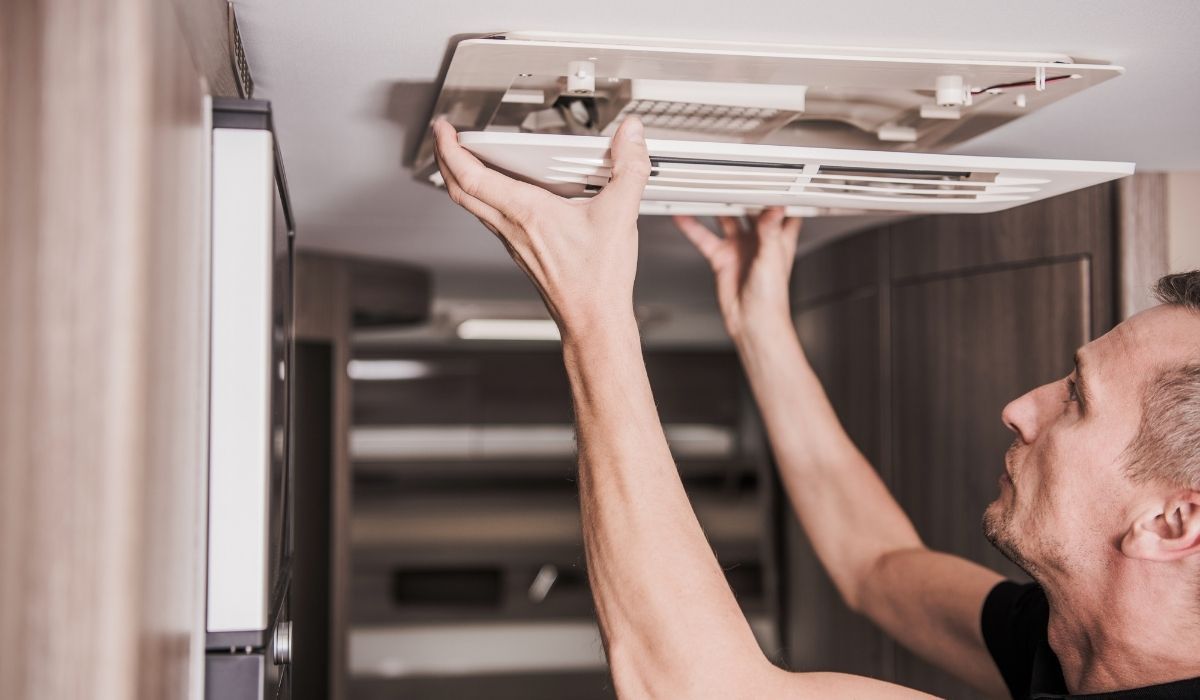 Every RV sale should include a delivery walkthrough. The seller will walk you through the RV during the delivery and show you everything from operating the air conditioning or furnace to leveling the camper or opening and closing the slides.
The delivery walkthrough is lengthy and meant to educate the new buyer. It's also the time for you to catch anything that might need repair before you drive off the lot in your new RV. You can prepare for your delivery by asking for a walkthrough checklist ahead of time.
Tip 9: Offset the costs of ownership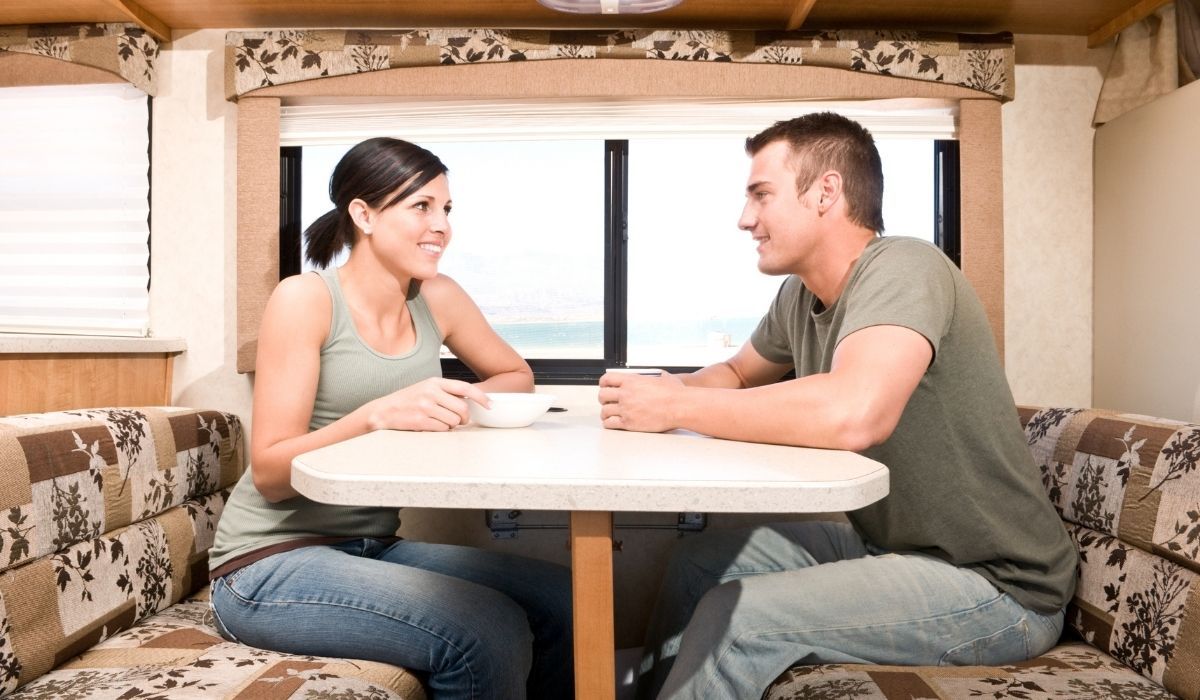 Want to offset the costs of RV ownership? Consider renting out your RV when you're not using it and pay off your investment sooner.
RVezy, North America's top-rated RV rental marketplace, gives RV owners the flexibility to handle their own listings while protecting and ensuring every rental.
Did you know that motorhome hosts can make between $1,200 to $1,800 per week and trailer hosts can make between $600 to $1,200 per week? Learn how much you can make.
Bonus tip: Get exclusive deals with RVezy
RVezy has partnered with top-rated dealerships across the United States and Canada to make your RV search easier than ever. Save time, money, and stress by using our platform to connect with our trusted partner dealerships. Simply fill out our simple form and get connected directly with a local dealership and get access to exclusive offers only available through RVezy.
Final thoughts
The RV lifestyle is fun and exciting, and when the time is right, you'll feel confident and ready to become an RV owner.
Still need some convincing? Learn the pros and cons of each RV type and find out which RVs are best for first-time RVers.